All,
I'd like to introduce my newest puzzle. This is the Doctor Cube. Like the Doctor Skewb it is a slice-turn-only mixup puzzle. Others have been asking for a Doctor Skewb with a real Skewb core,
Bram being a prime example
, but I decided to go an easier direction. No one has yet made a Mixup Cube without a real 2x2x2 (or Fused Cube) core. So thus is born the Doctor Cube.
VIDEO
3D PDF
Solved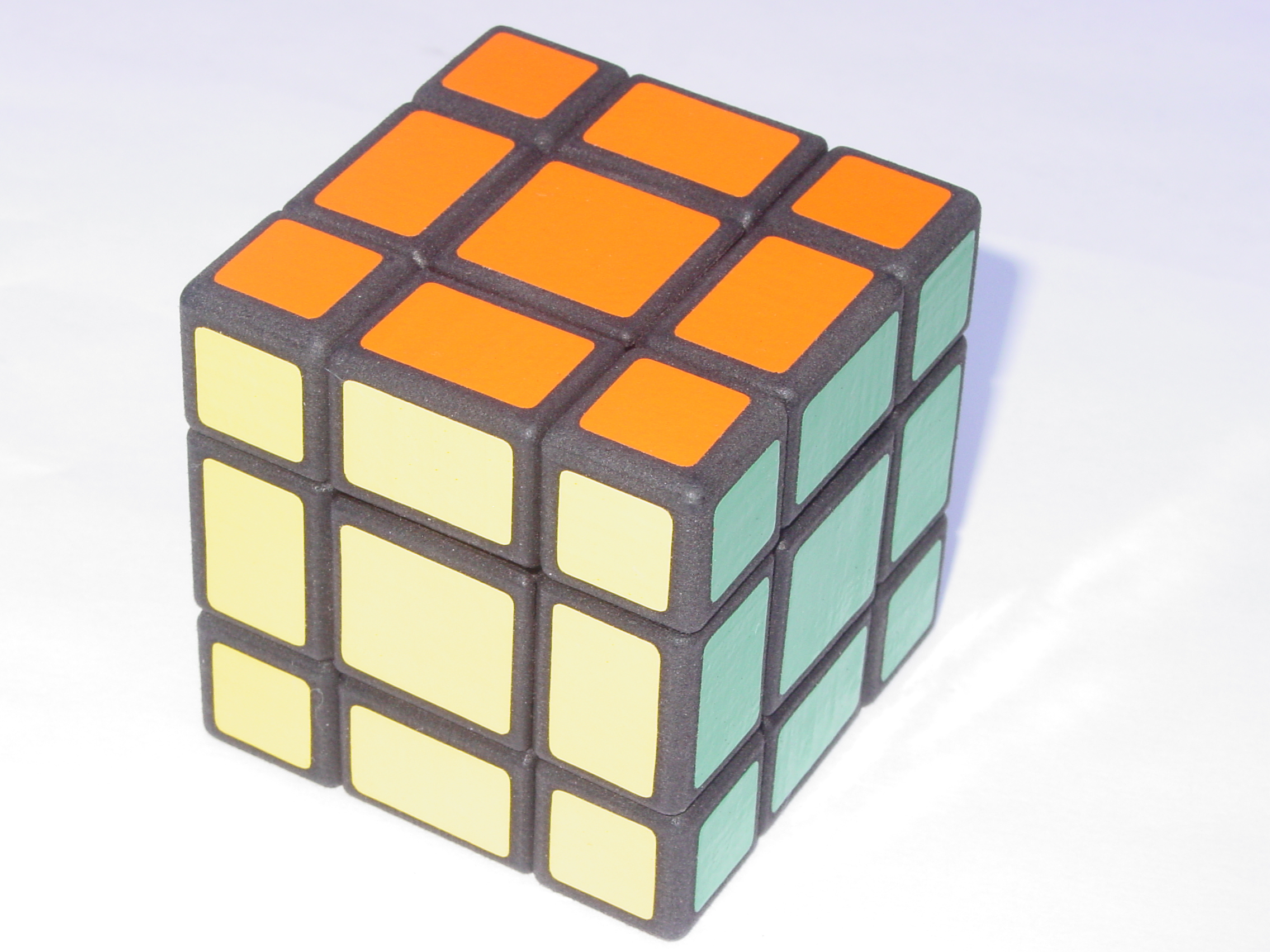 After 1 Turn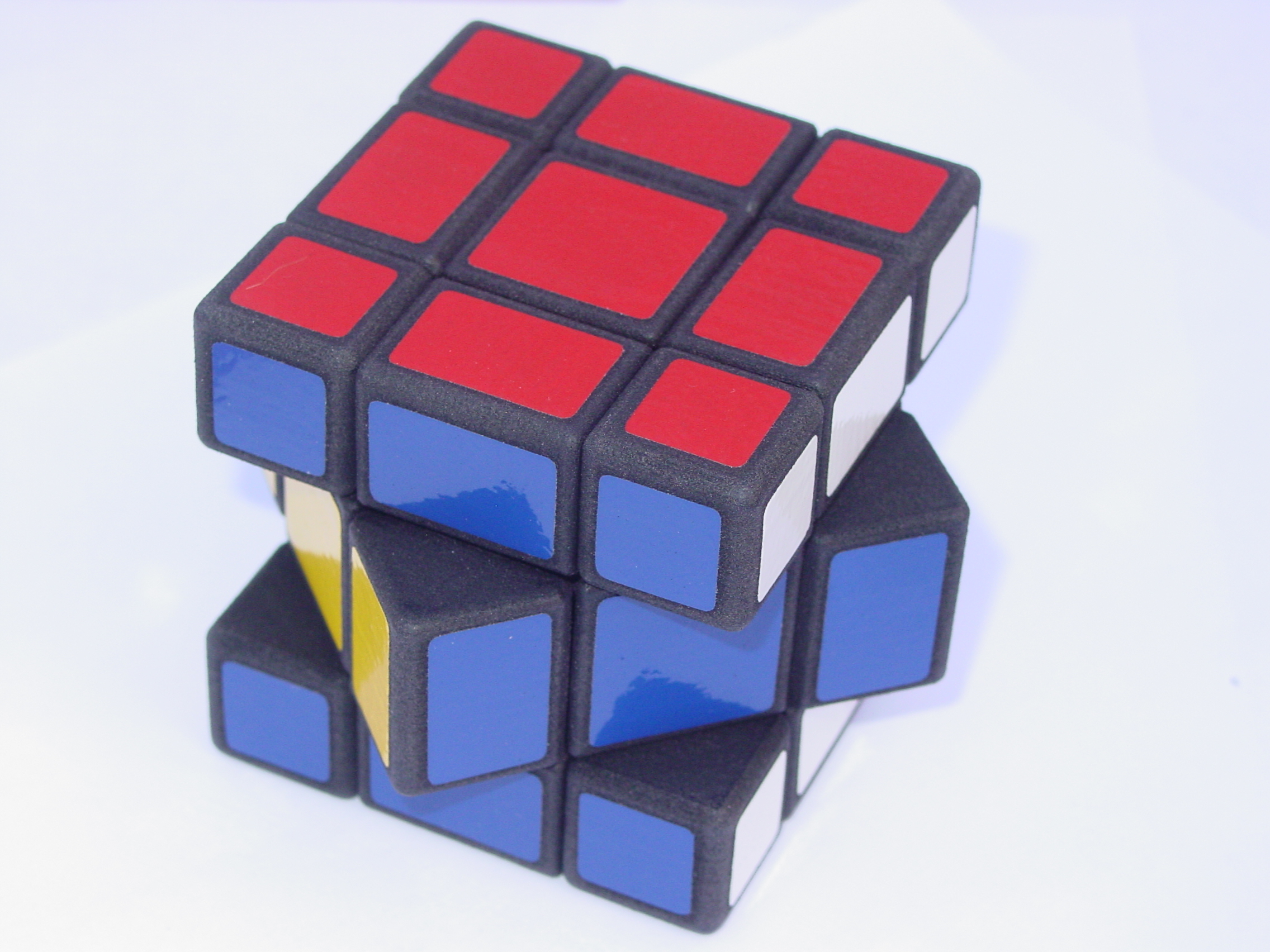 After 2 Turns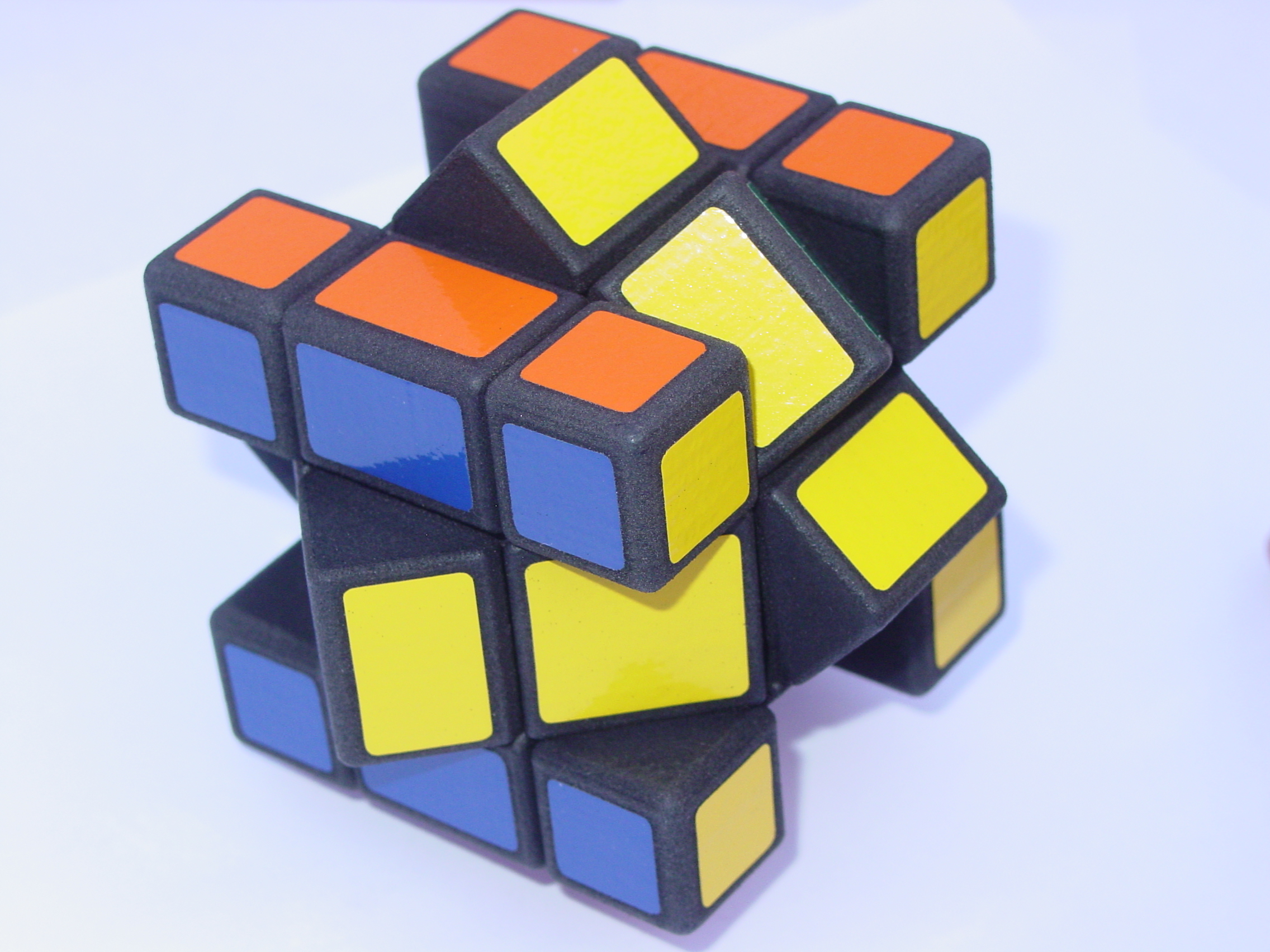 Partially Scrambled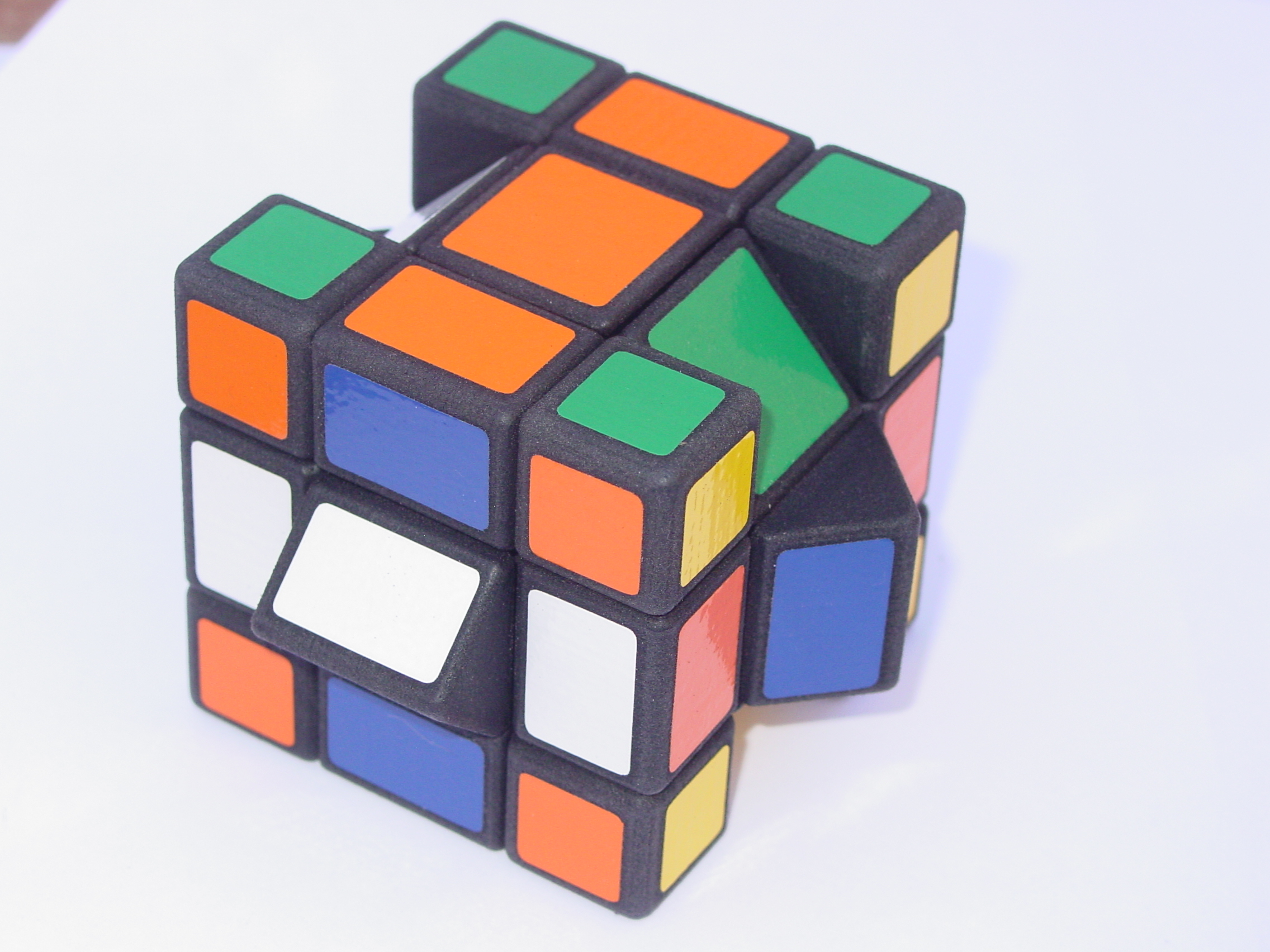 Nearly Solved. Just one edge pair in the wrong orientation.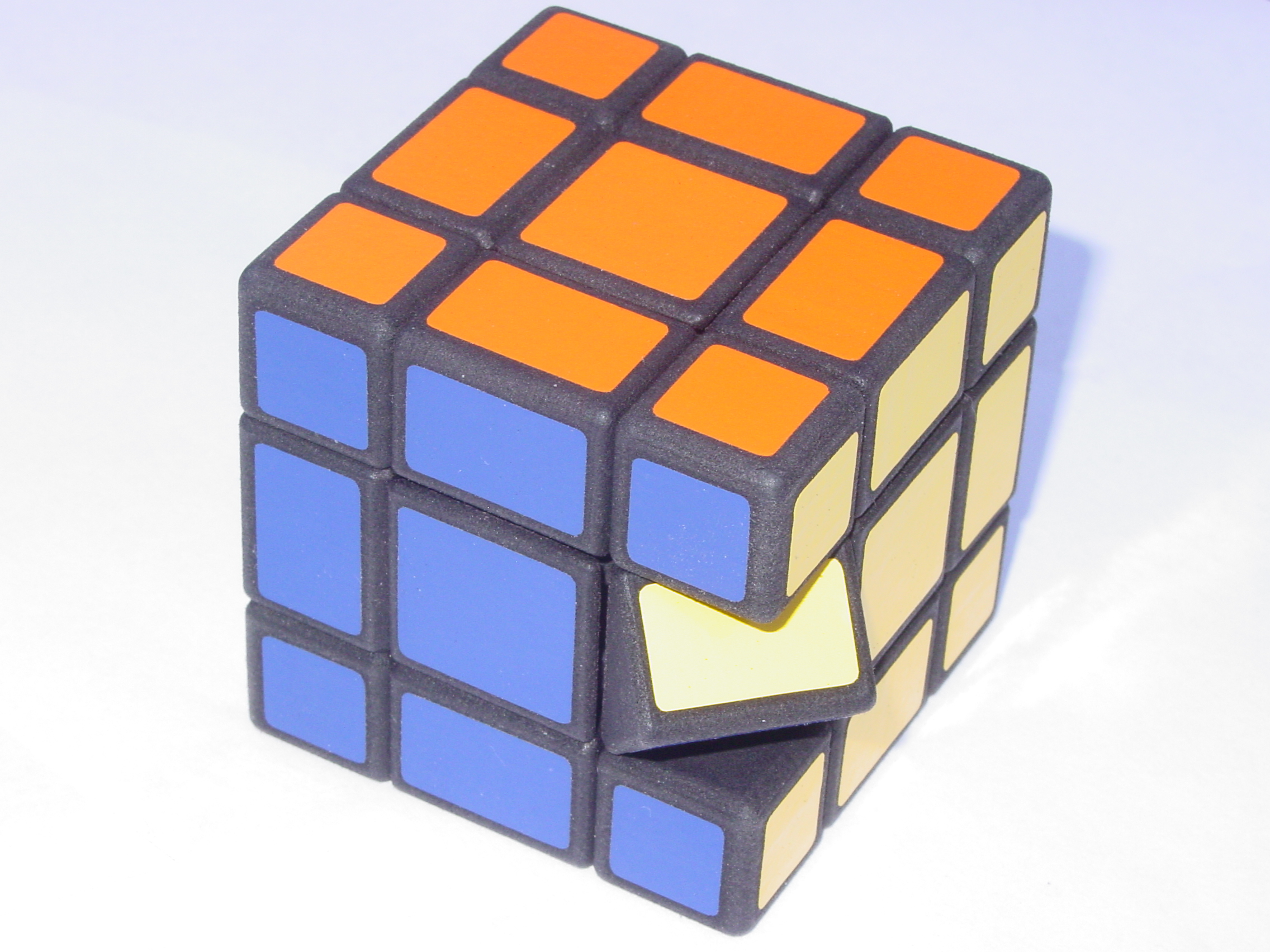 This puzzle was hinted at
here
.
Since this is a slice turn only puzzle, two opposite pieces are in effect locked together to form one piece. So you can view this puzzle as having 3 pairs of opposite face centers and 6 pairs of opposite edges. This is the x=9 moveable pieces mentioned in the hint. Each piece/pair has 8 (x-1) possible orientation though as stickered that full orientation information is only seen on the edges. And I have 9 (x) stickers on each face.
Jared
pointed out that this property is shared with the
Junior Pyraminx
. I could also point out that both puzzles have 2*sqrt(x) faces. I found that interesting. Granted the Doctor Cube is a bit harder then the Junior Pyraminx but its actually the first puzzle I've designed that I can solve on my own. This will likely be the easiest puzzle I'll design for some time.
This puzzle was also a testbed for an idea I've had which I should be able to use to improve the Thorny Cube. It wasn't till I made this puzzle that I fully understood the "reason" Oskar is talking about
here
.
VIDEO
3D PDF
Enjoy,
Carl
P.S. If someone wants to remove the background from these images PLEASE pm me.