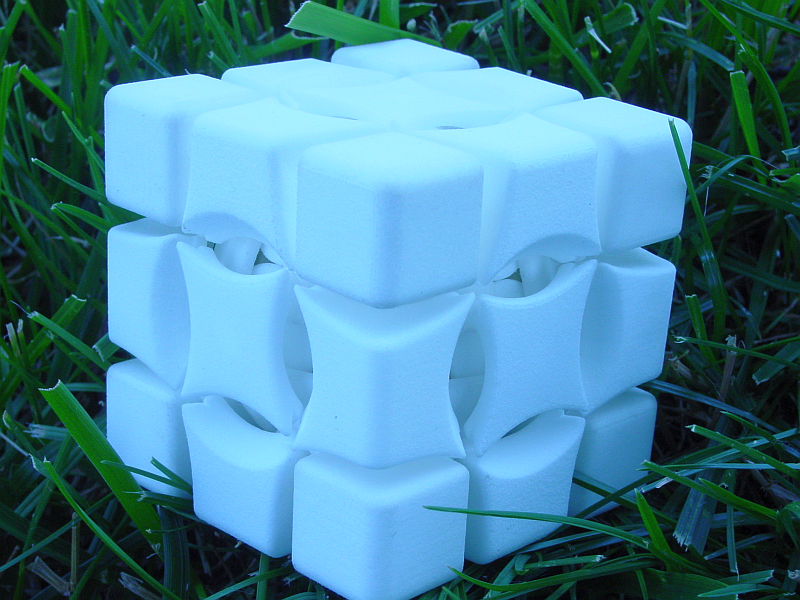 This twisty puzzle was inspired by a
post
made by
Hugo Mak
in the Twisty Puzzle forums back on July 9th 2010. This puzzle was designed in POV-Ray by myself. (Look
here
.) I was able to work with Tanner Frisby (aka
Steryne
) via Skype to have him take my POV-Ray model and turn this into something printable via Alibre. Scott Elliott (aka
VeryWetPaint
) has also helped by printing some of these pieces in clear. The ones you see here were printed by Shapeways in Strong, White & Flexable. This puzzle once finished will be going to Tanner Frisby for his assistance helping me get my POV-Ray model into a printable format. THANK YOU!
This puzzle is the first Circle Mixup Cube. In its current form its almost the same puzzle as your basic Mixup Cube except for the way the face centers rotate. As the name implies this puzzle isn't finished. There are thorns that fill in all the openings you see on the surface of this puzzle. You can also take the face centers and edges off this puzzle and have a working Fused Cube or 2x2x2 depending on how you sticker the pieces. That would look like this: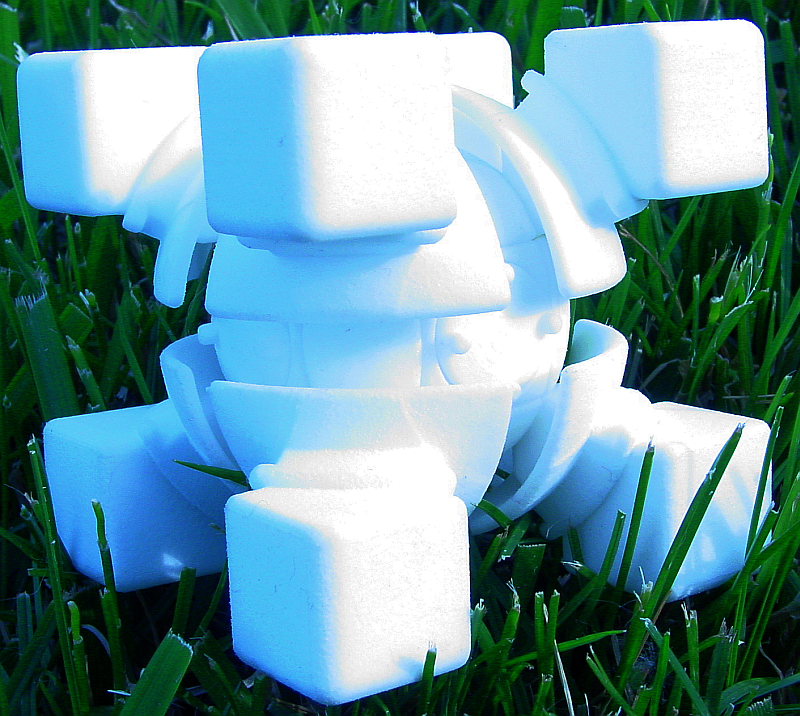 Enjoy,
Carl
Video
P.S. Yes, I need a better camera. If there is a thread around here for making these puzzle videos and which cameras are the best to use PLEASE send me a PM.
P.S.S. I'm also looking for the best way to get stickers made for this. So if there is a thread here for getting custom stickers made for Shapeway puzzles please point me there as well.