How odd to see that the topic of Error Coins were brought up on the forum, and oddly enough, that's exactly what I mainly collected before I started collecting puzzles too. However, I specialized more in United States errors then foreign errors, and I also usually collect things that look more mangled than anything else. If anyone actually looked at my Photobucket username that I've been posting pictures with, it's 'errorcoins'
But I can tell you this, newly discovered error coins are usually VERY HOT and the first few (or few hundred) specimens put on eBay will usually bring big bucks, and then cool off from there, which then becomes something that can be a decent investment.
Bounb wrote:
"The Royal Mint estimated that between 50,000 and 200,000 entered circulation before the error was noticed." - it's not THAT rare then.
Something with a mintage of 50,000 to 200,000 may sound like a lot, but compared to the mintage figures of coins minted for circulation that are in the hundreds of millions, it is actually can be considered quite rare. As some are not taken out of circulation or get destroyed throughout the years, the number of them that are out there can be quite little. Not to mention the Royal Mint offering to buy them back for 50 GBP. I also doubt that the sales in the thousands or millions of GBP are genuine sales, but I can 100% believe people paying 100-250 GBP for such things, especially because the Royal Mint is offering 50 GBP for them already.
If you want to look for them, you can go to your bank and exchange new rolls and look through them for the error ones, and if you don't find any, then no loss to you. You can always go back and exchange the coins for paper money again. But if you happen to find several of them, then it's like free money, in a way. Little to lose, a lot to gain!
Side story, if anyone cares to read it, if not, you didn't miss much.
Back in early 2005, around January, I went to the monthly coin show like I usually do. Several usual dealers drive down from a different part of the state maybe 75 miles away. It also happened that someone in that city discovered a new variety of the Wisconsin State Quarters that had extra leaves next to the corn. Here's the differences in the design on the coin, photo borrowed from the web: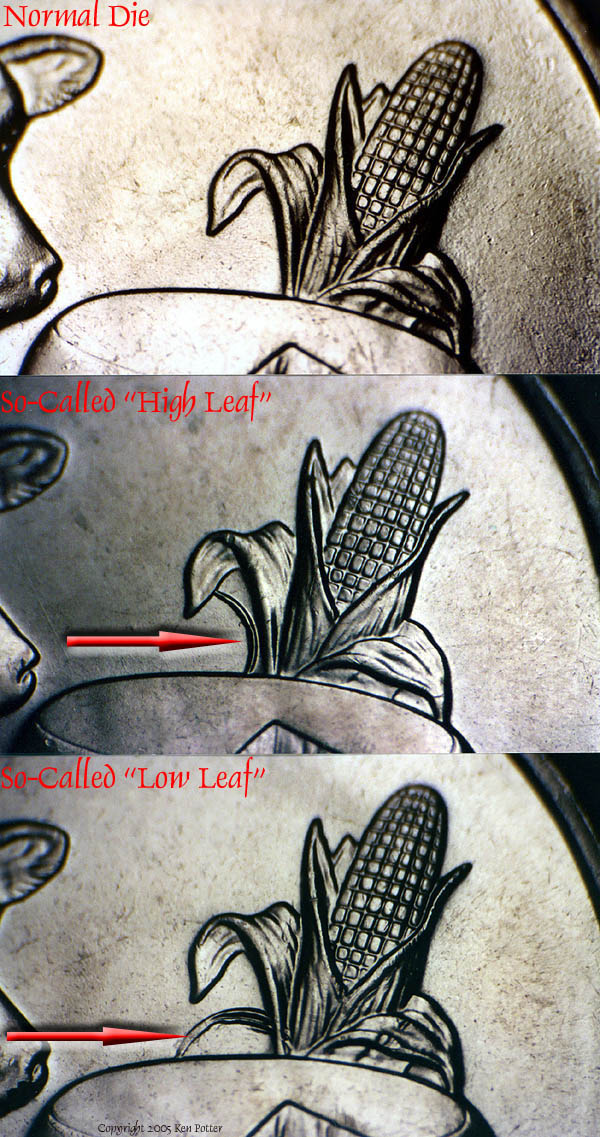 Several dealers went through rolls and took some of those errors they found to the show and sold them there. Keep in mind that this was just about 2 weeks after the discovery and very few people knew about them at that time. A dealer friend of my father and I sold us each a set of those for $10 a set. Being an error collector, it intrigued me and I wanted more, so he pointed me to another dealer across the room. But that guy wanted $20 a set, and he had a roll of each to sell (40 sets total). I bought two additional sets from him and left.
It hit eBay and then became big news. There were news articles on it, and people were talking about it on the National Public Radio. From there on, the price skyrocketed and everyone was looking for it in their change. They were fetching $300+ a set for ones in 'uncirculated' condition, and the ones that were in excellent condition (in coin terms, they graded MS-67) were fetching upwards of $7,000 a set, and they really sold for that price. Had I bought the 40 sets that were sitting in front of me that day for $800 and sold them while they were hot, I could have VERY VERY EASILY gotten away with a profit upwards of $10,000.
But I was still quite happy that between my father and I, we had bought a total of 4 sets.
Then time passed, and the market cooled down and there is not as much demand for them anymore, but they still do hold a value. With time, they should appreciate in value. This has been true for many other error coins that have emerged while I was actually following them, and I could give more examples if anyone actually cared that much
So, moral of the story? When they're hot, sell them quickly. Don't jump into buying them at stupidly high prices.
A few error coins from my collection:
Click photos to see full-sized images. If you can't tell what the last thing is, it's a penny
If anyone ever needs help with numismatic-related things, I can always be of service!
Ben
Edited to remove a few "actually"s.