Hi everyone, I've decided to offer a few more round-1s at a price of 180 USD for those seriously interested in owning one. The price is based on the highest auction bid (236.50 USD) and decreased slightly to make it more affordable but protect the buyer's investment.
I now have the ability to make two additional Round-1s (in either white or black) and would like to extend an offer to any forum member interested. The puzzle will come totally finished, cast in your choice of white (Smooth-On 300) or black (alumilite black), lubed slightly, numbered and signed by me. I will ship both domestic and international, and the price of shipping is included in the 180 USD base price.
The list is as follows(the top color is the color of the top stickers, i.e. those opposite the green ones):
#1: *name protected*, White puzzle, White top, built and shipped
#2: *name protected*, White puzzle, Black top, built and shipped
#3: *name protected*, ??? puzzle, ??? top, CANCELLED
#3: *name protected* white puzzle, nxnxn color scheme CUSTOM ORDERED, built and shipped
#4: *name protected* White puzzle, Black top, waiting
#5: *name protected* Black puzzle, white top, waiting (TRADE)
#6: Available
#7: Available
Puzzles will be claimed based on the time reserved and not by any other means (money on top of the puzzle price, etc) to ensure fairness if there is enough demand for the puzzle.
As an aside: The stickers to be used on these puzzles were made by the late Frank Schwartz (flambore) before his unfortunate diagnosis. This will not inflate the price of the puzzle at all but (to me, and presumably the rest of this forum) this is a very important detail about these puzzles.
Pictures: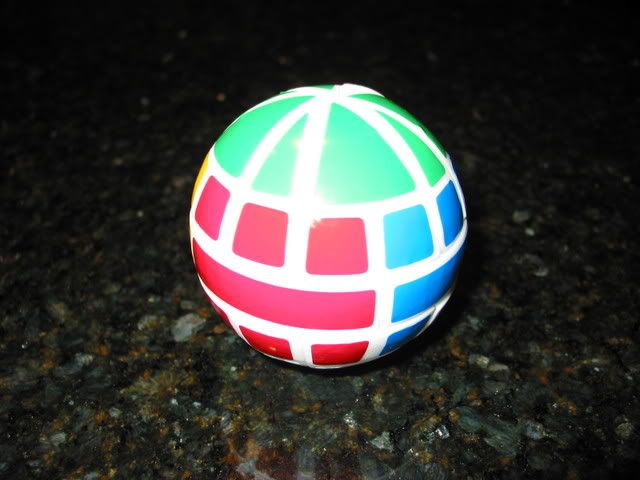 -CC10