All,
This is the The Deep Uniaxial 3x3x3 Cube. This is TomZ's design and he presented one
here
. I didn't want to bump that old thread and this one has been fixed such that it doesn't require the hand modding the first one he presented needed to get the caps to fit.
I also wanted to collect the history beind this puzzle into one thread. The idea for this puzzle was born out of
the thread about Shim's Constellation Six puzzle
. In it Landon Kryger (aka
GuiltyBystander
) and I got offtopic talking the Tuttminx and Futtminx. There he posted this image.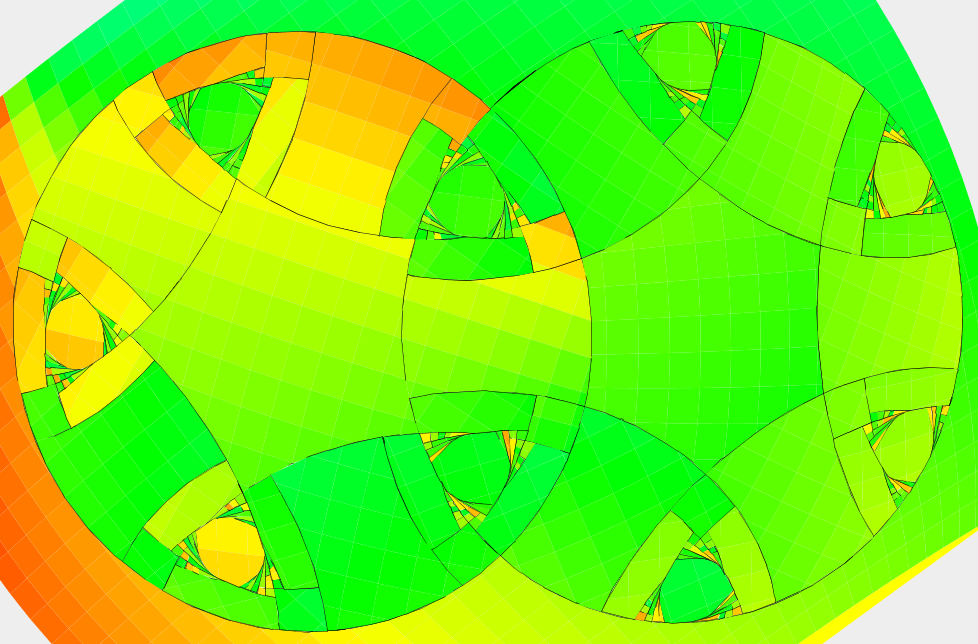 And here are a few short quotes of his that stood out in my mind from that thread.
GuiltyBystander wrote:
Interesting new pieces. Every time I see these fractal pattern of pieces, I'm completely baffled on how to solve them.
GuiltyBystander wrote:
so close you probably couldn't build this puzzle
Introducing new pieces and telling a designer that they couldn't be built was all I needed to really really want to be able to build them. My initial idea what to start cutting up the Futtminx as seen
here
. And as
the Futtminx
was Oskar van Deventer's puzzle I contacted him with the idea to make a Futtminx Plus. As a good Vorlon (Babylon 5 reference) he answered my questions with more questions. He wanted to know if my idea was unique to the Truncated Icosahedron geometry? Could it be applied to other geometries? If yes, how simple can that geometry be? Etc... And with that spark the Deep Uniaxial 3x3x3 jumped into my head.
I first posted the details on the idea in this
thread
and earlier that day I had hinted about the idea in the "hints of secret ideas" thread
here
. And GuiltyBystander was also the first to point out that this puzzle was a super set of the Venus Crazy 3x3 Plus Cube
here
.
Having shared the idea on January 31, 2011, Tom van der Zanden (aka
TomZ
) was able to have a finished moldel in Solidworks by February 4, 2011.
So now on with the pics...
Solved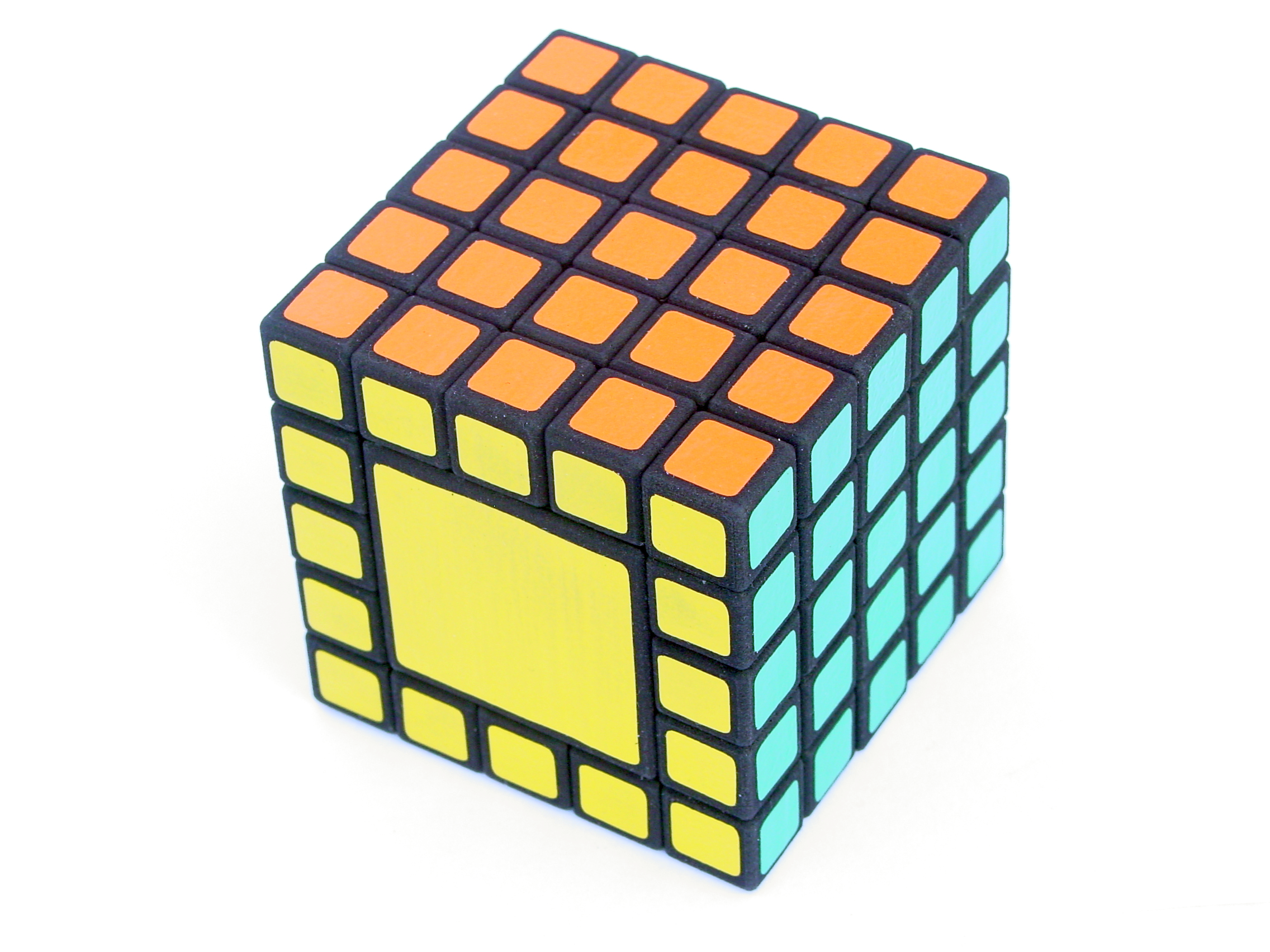 Deep Face Turn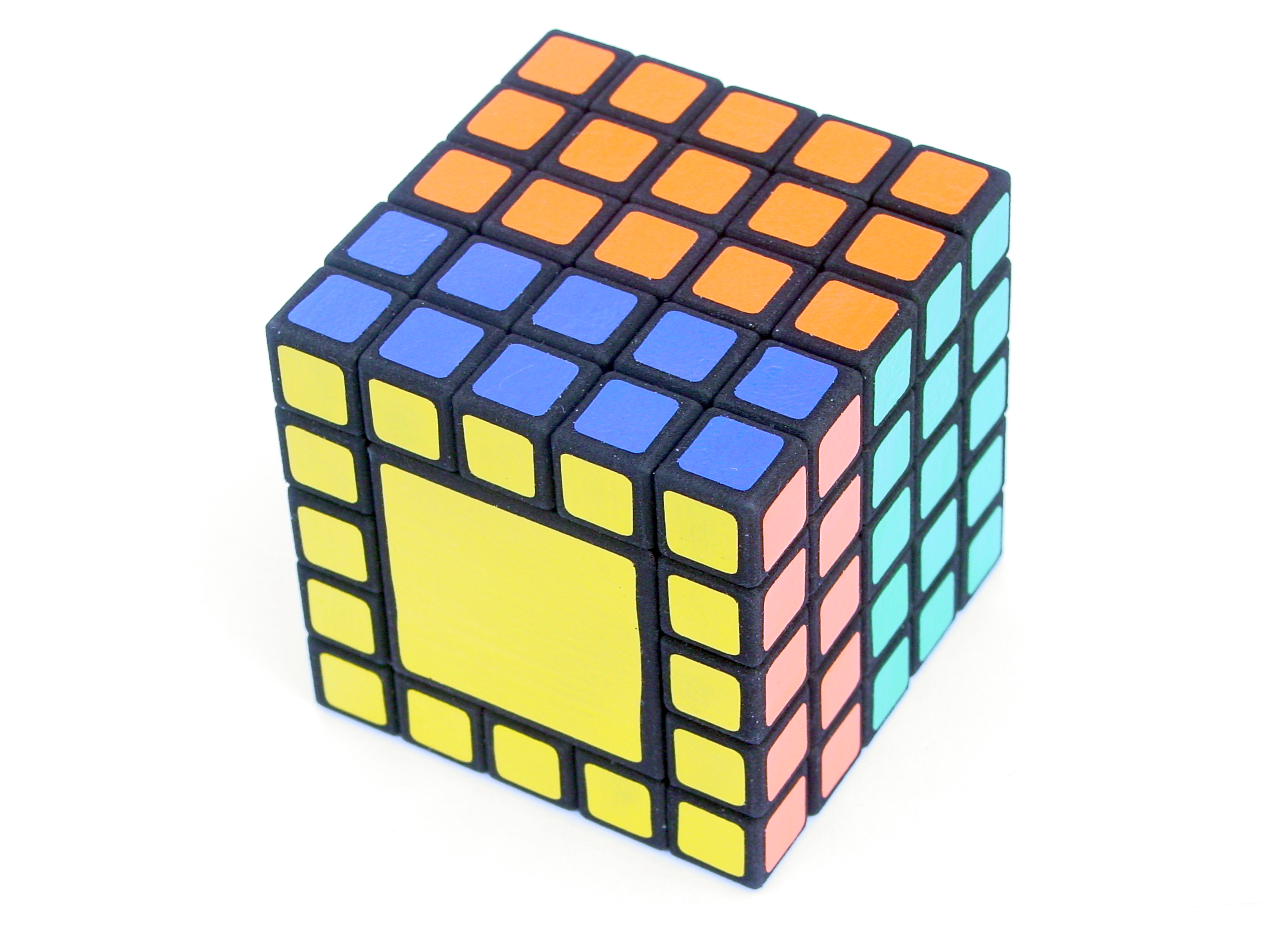 Shallow Face Turn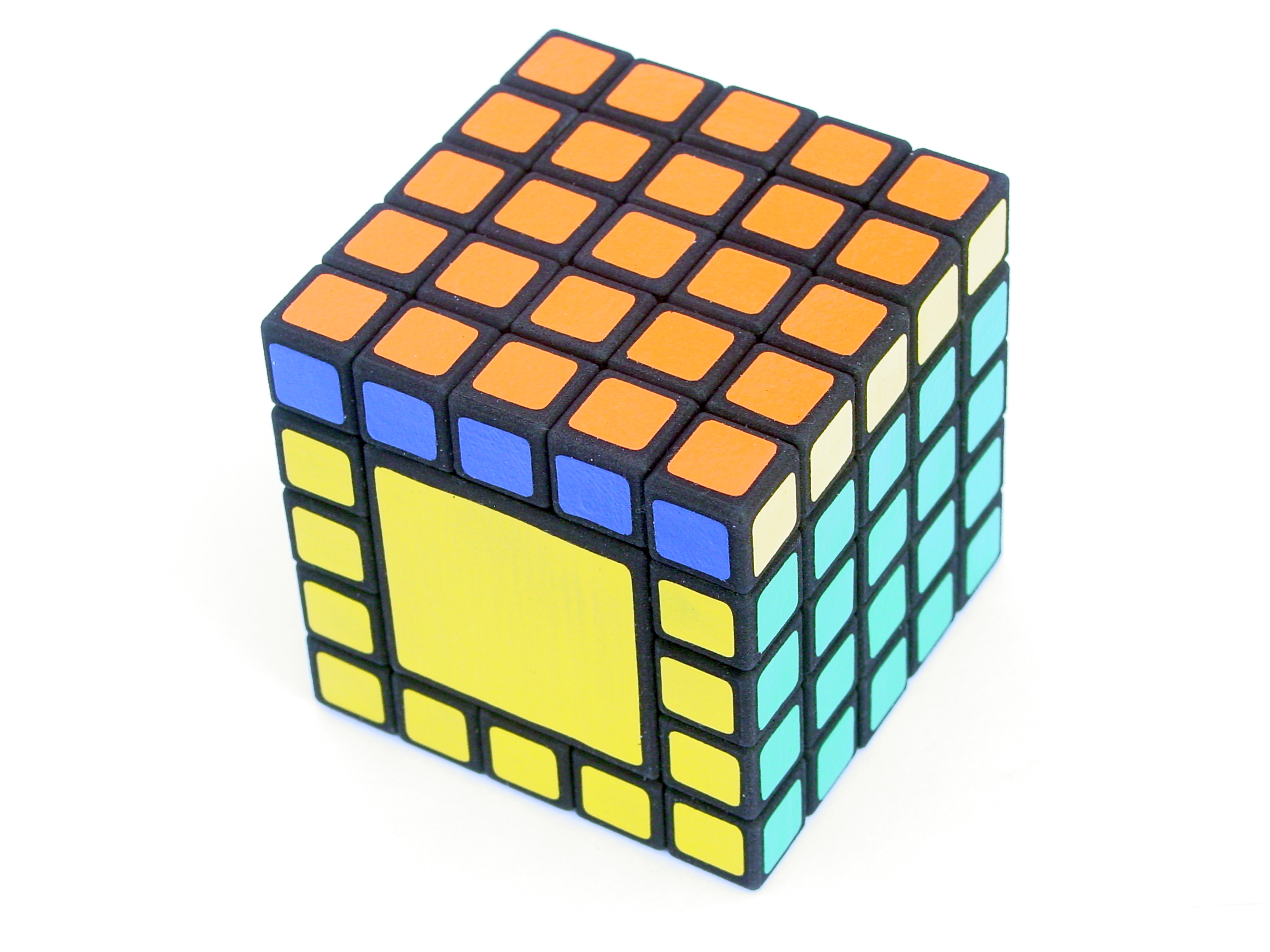 Checkerboard Pattern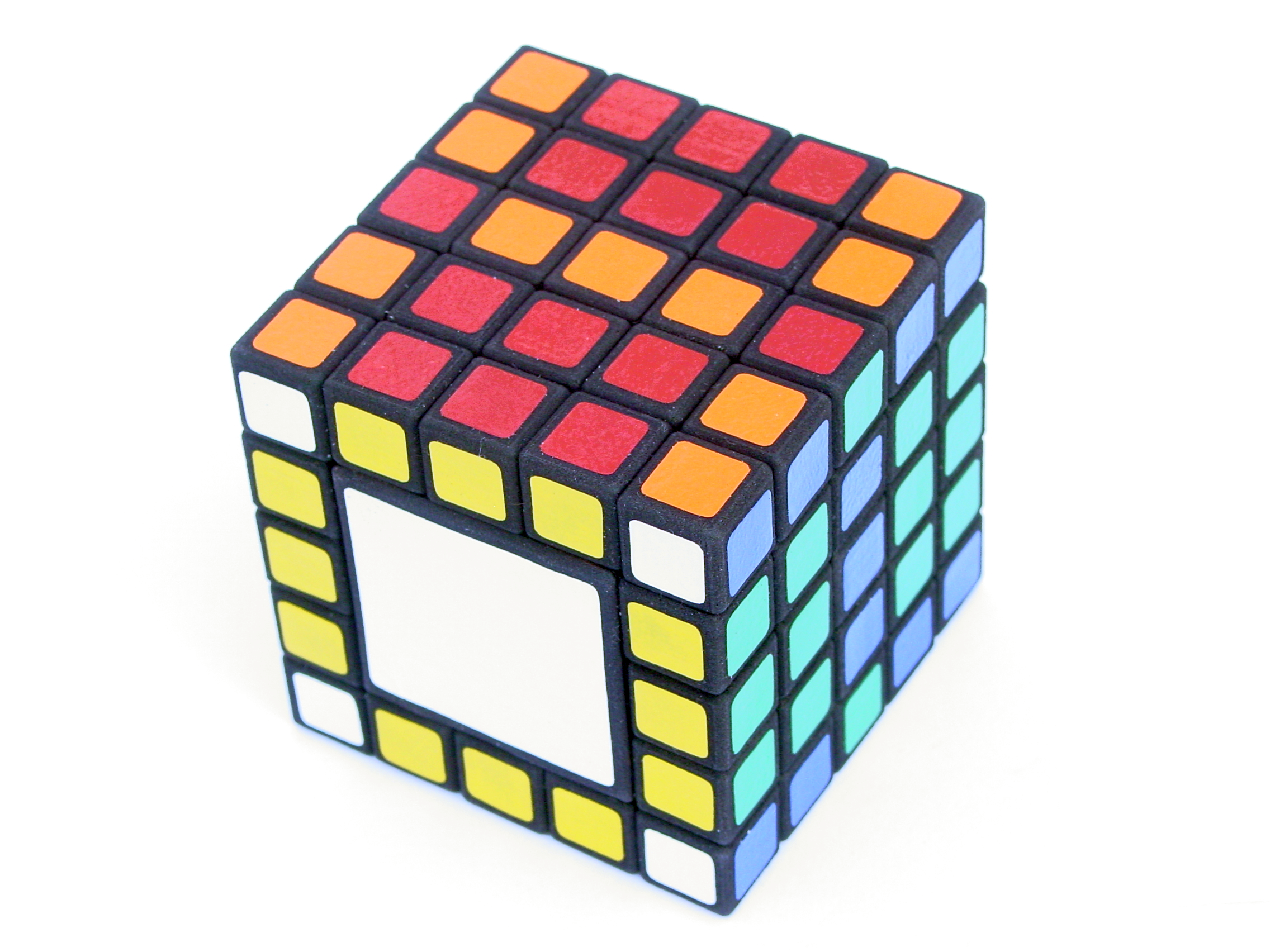 Video
The puzzle is now available in my Shapeways shop:
http://www.shapeways.com/model/465198/deep_uniaxial_3x3x3.html
To finish this puzzle you will need five 16mm 3M Slotted Cheese Head screws. I got mine
here
. I mention the head type as there is very little free space in this puzzle under the cap and I know this screw fits. I know the Hex Socket Drive Heads are too tall to fit under the cap.
Olivér has the sticker template and you can purchase stickers
here
.
A few other comments. I did some experimenting with the photography of this puzzle and I'm very happy with the results. I've posted those details
here
. And this is the first puzzle where I've used a heat lamp to help apply the stickers, and I must say it worked great. Superglue can be messy and with a hair dryer I've managed to blow stickers off a puzzle and I've lost one red Doctor Cube sticker in my kitchen then I still haven't found.
Also here is a a quote from Per that I'm still interested in.
perfredlund wrote:
Not hard to solve at all. Just plain slow. Cage method works nicely on this bandaged puzzle.
Could someone point me to any details on this cage method?
Tom has asked me to not put this on eBay so that is why I've gone strait to Shapeways this time. If you want a finished puzzle please contact me. I'll be willing to part with the very puzzle in the pictures and video above after the first of April.
And for Andreas the puzzle's edge length is 60mm and it weighs 68.84gm.
Thanks,
Carl