Bram wrote:
The rule for a puzzle to have mutiple axes is that all adjacent axes must go through the same point. It's hard to come up with geometries which can do this, which has lead to there being few variants on the Bubbloid Cube
There is this variant that hasn't been made yet"
Attachment:
Bram wrote:
but there's a closely related one which I'm not aware of having been tried yet. Specificaly, the Jumble Prism could be given the Bubbloid treatment -
http://www.shapeways.com/model/397623/j ... terialId=6
The idea here is that the puzzle is made slightly taller, which results in the square faces becoming rectangular in very much the same way the Bubbloid Cube does. The simplest number of overlaps, aside from 1 everywhere as in the Jumble Prism, is for the short axes to have an overlap of 2 and the longer ones an overlap of 1, which would make it similar to the Bubbloid 122, although some position flips become possible because of the 3-cycle.
<SNIP>Lots of sleep deprived ramblings which didn't make any sense<\SNIP>
Bram wrote:
I think it would be even more interesting to make the equivalent of the 233. Has that even been made in box version yet?
No... but I have plans to change that in the very near future. I'll probably make this one first and that will have me 99% of the way there.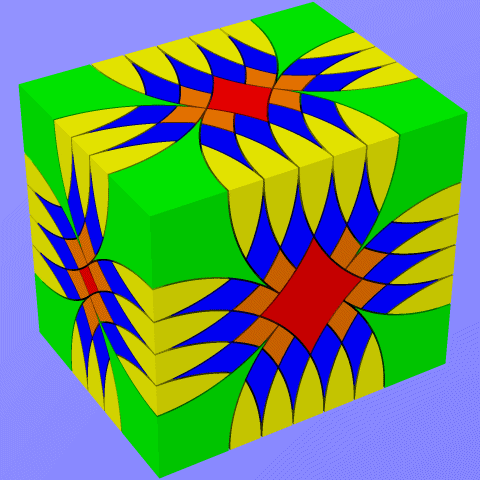 Carl
P.S. I just realized that none of these puzzles would be doctrinaire and that the only one possible may be the one Bram described. Hmmm... a jumbling Bubbloid puzzle. I'm having a hard time picturing even the one Bram described at the moment.
If we call the Puzzle Bram describes "i.e. the puzzle is made slightly taller" the Jumbloid12 is the Jumbloid21 possible, where the puzzle is made slightly shorter?