[I posted this before, but my name ended up in the subject line somehow! Here it is again with the right subject]
Hi all,
This isn't quite twisty-puzzle related, but I think it will be of interest to many here. I have just released a 3D version of Minesweeper, with nice graphics and professional features. Here's the web site and a screenshot:
http://www.software3d.com/Mines3D/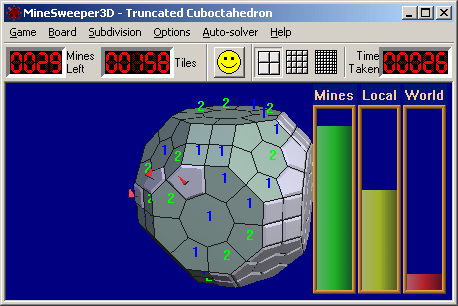 Local best-times and world records are stored for each board, and you can see the current world-records on the web site too.
Let me know what you think!
Rob.